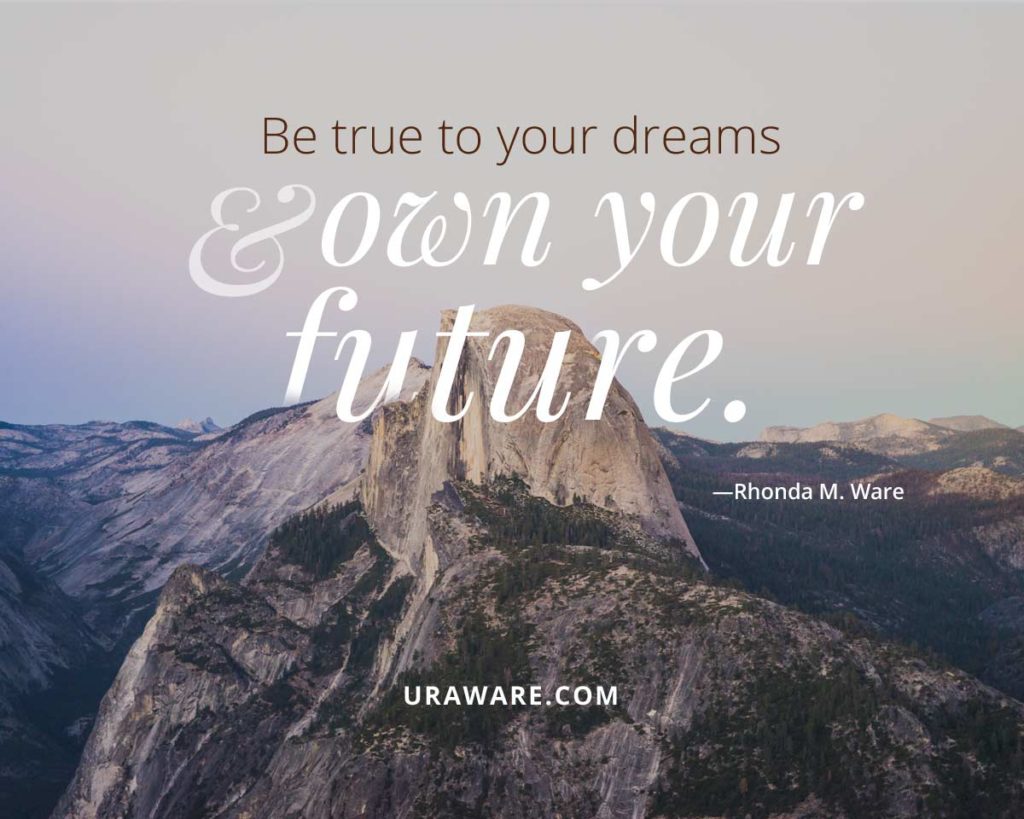 Be True To Your Dreams Before It's Too Late
I hope and pray your dreams come true. Not the dreams that everyone knows you have. I am referring to the dreams that you keep tucked away in your heart; the dreams that you are too afraid to share because you think that if you tell just one person they will not come true; the dreams that wake you up early in the morning and rock you to sleep at night.
Yes, I am referring to those dreams.
Those are the dreams that I want you to realize before the sun sets on another year.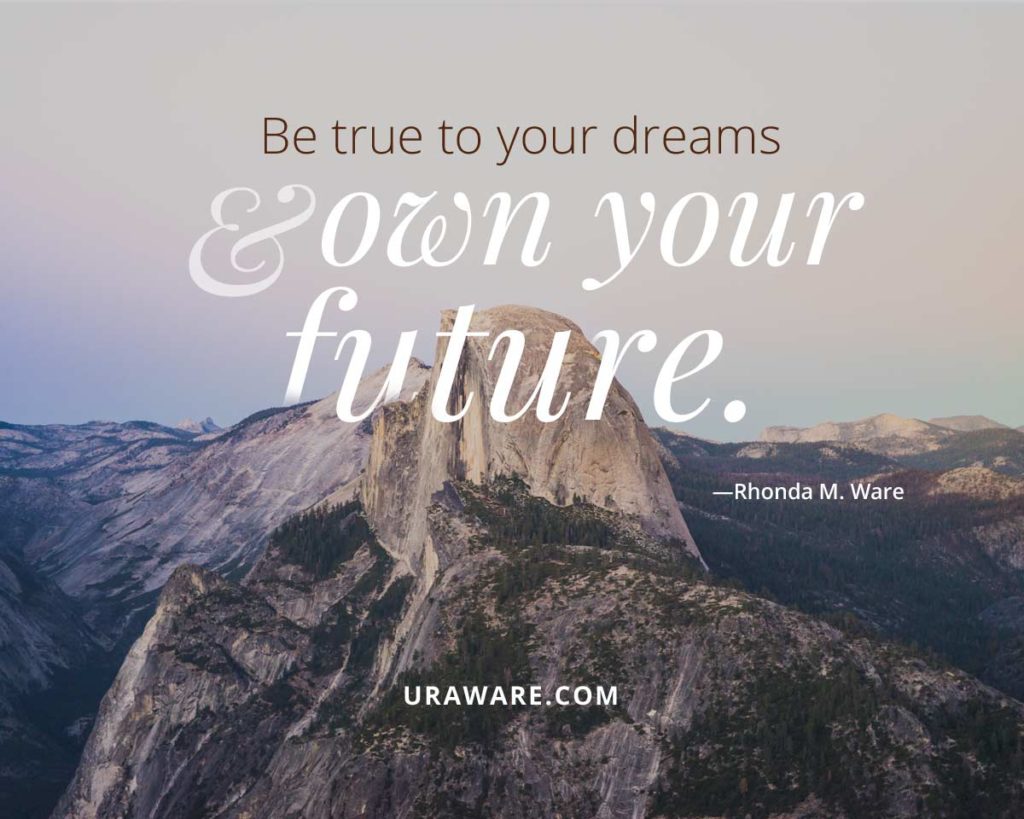 © Rhonda M. Ware UR Aware, LLC.
Rhonda M. Ware, J.D. has distinguished herself as an attorney, facilitator, non-profit leader, advocate and public servant. She launched UR Aware as a vehicle to inspire women to create a blueprint for their own success and gain a deeper awareness of themselves. Through coaching, workshops, and presentations, Rhonda helps women all over the world #DreamDecideDo.
Inspirational Thoughts from Rhonda's Blog
By Rhonda M. Ware We are presented with choices every day. What we eat, where we work, who we spend time with, and how we live. Choices give us opportunities, but all choices do not have successful outcomes. In order to make the right choices for our lives, we must...
read more