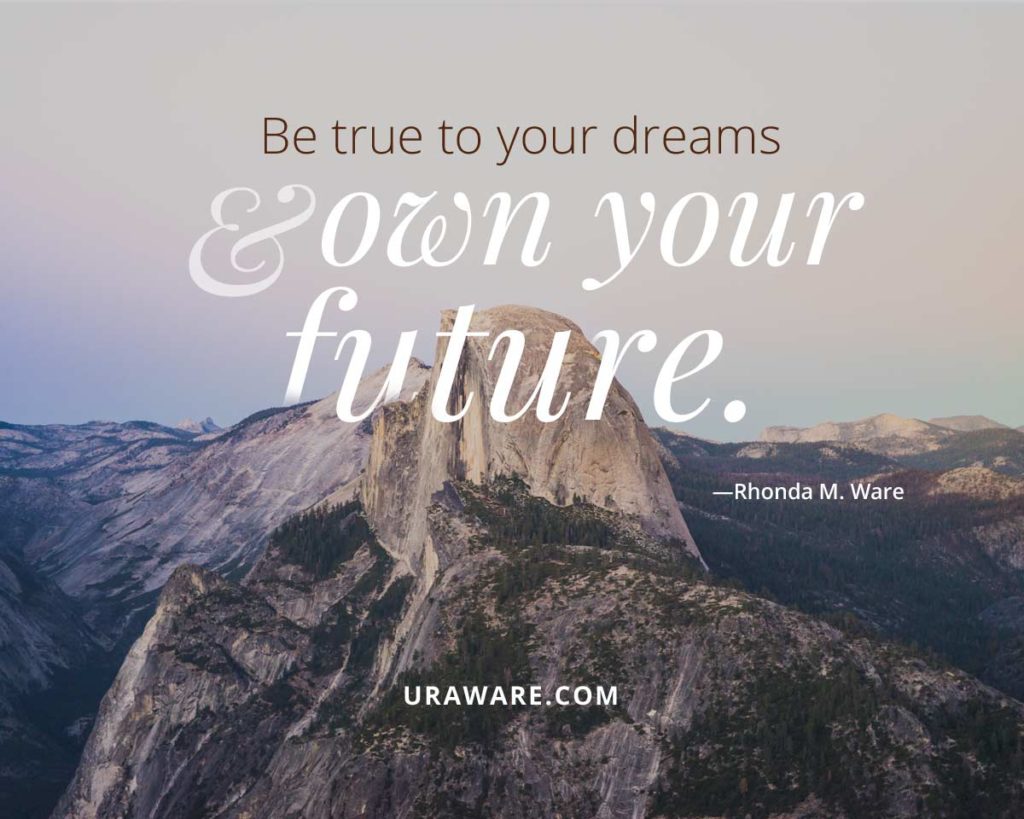 I hope and pray your dreams come true. Not the dreams that everyone knows you have. I am referring to the dreams that you keep tucked away in your heart; the dreams that you are too afraid to share because you think that if you tell just one person they will not come true; the dreams that wake you up early in the morning and rock you to sleep at night.
Yes, I am referring to those dreams.
Those are the dreams that I want you to realize before the sun sets on another year.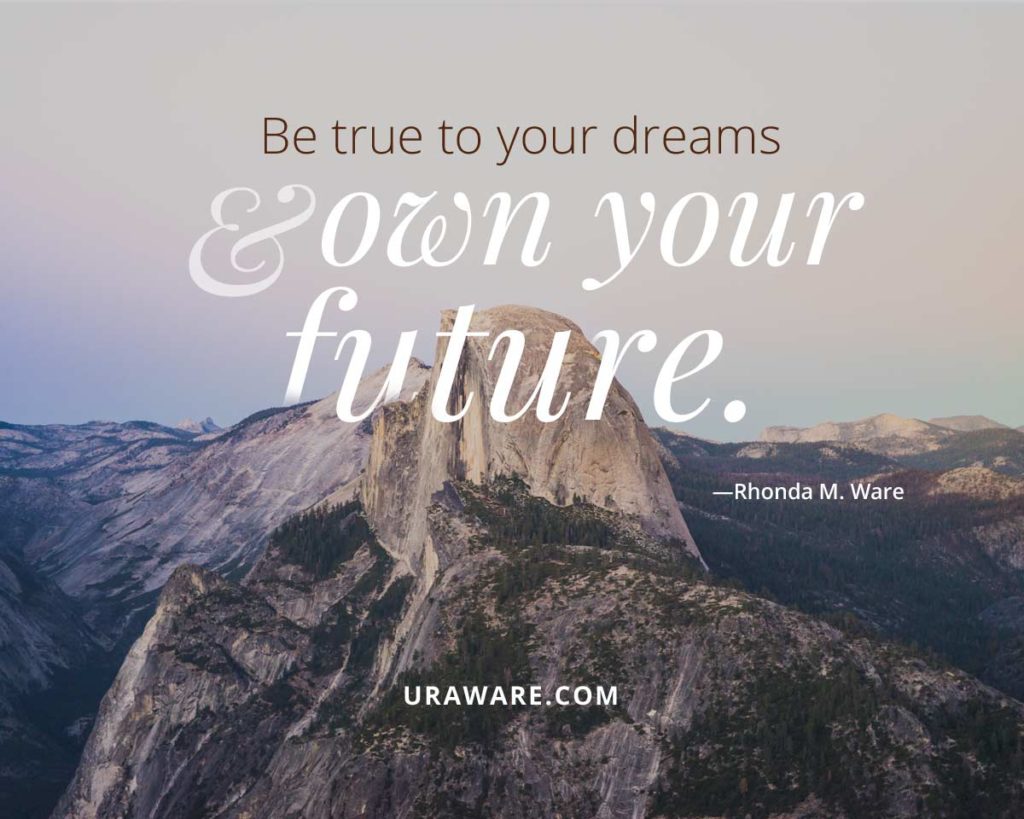 © Rhonda M. Ware UR Aware, LLC.
Rhonda M. Ware, J.D. has distinguished herself as an attorney, facilitator, non-profit leader, advocate and public servant. She launched UR Aware as a vehicle to inspire women to create a blueprint for their own success and gain a deeper awareness of themselves. Through coaching, workshops, and presentations, Rhonda helps women all over the world #DreamDecideDo.
Inspirational Thoughts from Rhonda's Blog
Katharine Hepburn once said: "If you obey all the rules, you miss all the fun." These are wise words I strongly encourage you to apply to your life.I followed the "rules" in my own life and was successful, but other people's definition of success wasn't enough. I...
read more