One day a couple of months ago my then 2 year old daughter asked her dad, "daddy where did I come from?"  My husband told her, "mommy and I made you."  After she heard his response she said, "no daddy, I chose you."
So often when I am working with women they feel a sense of guilt even contemplating pursuing dreams they have for their lives.  My belief is that our children choose us.  And when they do, they choose us as the highest expression of ourselves.  Therefore, pursing your best self is adding to, not taking away from, your children's lives.
Give yourself permission to be everything that you are destined to be.  Your children are depending on it!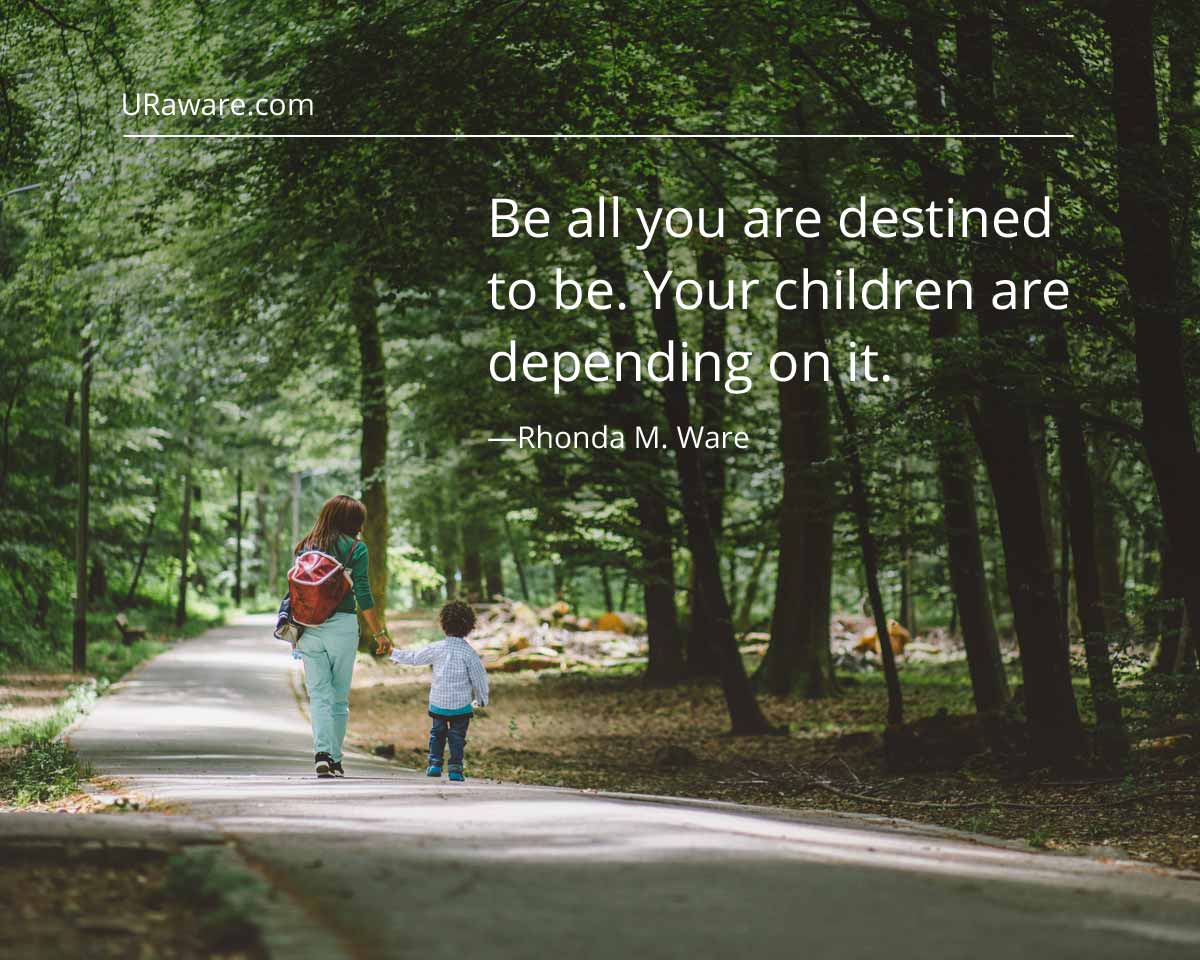 © Rhonda M. Ware UR Aware, LLC.
Rhonda M. Ware, J.D. has distinguished herself as an attorney, facilitator, non-profit leader, advocate and public servant. She launched UR Aware as a vehicle to inspire women to create a blueprint for their own success and gain a deeper awareness of themselves. Through coaching, workshops, and presentations, Rhonda helps women all over the world #DreamDecideDo.
Inspirational Thoughts from Rhonda's Blog
By Rhonda M. Ware We are presented with choices every day. What we eat, where we work, who we spend time with, and how we live. Choices give us opportunities, but all choices do not have successful outcomes. In order to make the right choices for our lives, we must...
read more